First Timer? Make A Trip Itinerary For Your Andaman Holidays
A primary reason why avid travellers love visiting Andaman are the numerous beautiful beaches which make the island an absolute paradise for travellers. The travel destination is indeed quite beautiful and exotic and attracts hundreds of tourists every year. Whether you are travelling to Andaman for the first time or a repeat traveller, the secluded islands, caves, beaches and corals will leave you mesmerised. Not only will you get ample opportunities to relax and enjoy but also explore its natural magnificence. If you are travelling to Andaman for the first time and want to prepare the best trip itinerary, few of the places you can include have been stated below.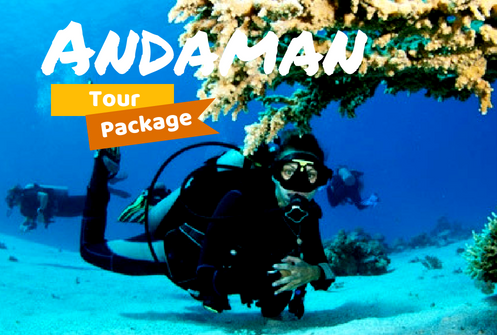 First Timers Can Now Make A Trip Itinerary For Their Andaman Holidays With The Tips Below
Spend A Day At Port Blair
There are many places of tourist attraction in the city including the sound and light show and the cellular jail. Schedule your trip in such a way so that you can spend the morning visiting the jail and utilise the evening shopping out. Don't forget to visit the Corbyn's Cove in the evening. It is a regular beach where the light and sound shows are organised.
Spend atleast one day in Neil Island if you want to soak the beauty of the wonderful beaches like Bharatpur, Laxmanpur and Sitapur. If you have included Neil Island in your Andaman tour package so that you can enjoy a day of relaxation, visit the famous Howrah Bridge and catch a glimpse of the amazing sunset. Your Andaman tour experience will remain incomplete without a visit to this island.
The beauty of the Radhanagar beach in Havelock is indeed noteworthy and this is why it has been voted as the best beach in Asia and 8th best in the world. Though it might be a bit crowded because it is very popular, missing it is a strict no-no! Havelock offers the perfect place to relax and enjoy various water sports.
Include A Scuba Diving Day
If you want to taste adventure during your Andaman holidays, include a scuba diving day in your tour package. You will get to experience a slice of adventure even if you don't know swimming. Since it will take just half a day to experience the actual dive with the aid of an instructor, plan your trip in such a way so that you can return to Port Blair for the night.
If you can leave your hotel at around 3am and navigate through the beautiful and dense Andaman forests, make sure you visit the famous limestone caves. Just canoe through the mangroves and get to see two mesmerising natural wonders. You can return within 5pm and spend the night at Port Blair.
Prepare your trip itinerary with the tips stated above and make your first trip to Andaman enjoyable.